Start Referring Today
Sign up for a referral account to get a link that you can use to invite friends.
Sign Up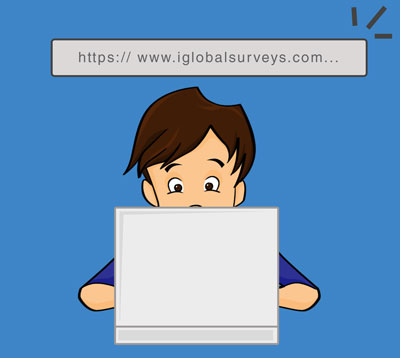 Using the invitation link from your referral account, invite and share with your friends so they can sign up as iGlobal Survey Members.
How To Share Your Link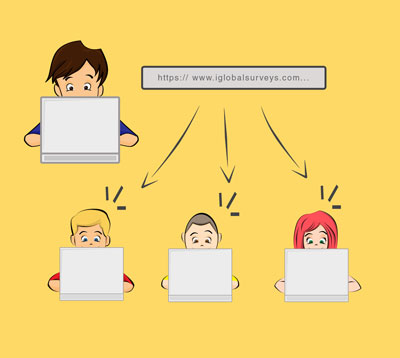 Your friends earn cash for every survey they complete, and we pay you each time they do!
Earn On Every Survey Complete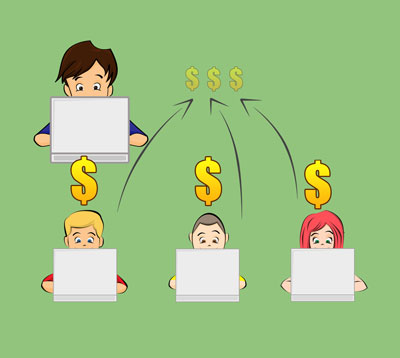 Ideas on Sharing Your Link
Share on social networking sites.
Invite friends through email.
Write on your blog or webpage.
Have someone you know post on their blog.
What is the referral program?
Our Referral Program is a great way to earn some extra money. When you sign up to refer others we give you a link to share. Each member you refer will earn you money on each survey they complete. Joining our referral program is free. To join the referral program, simply click on Referrals at the top right of the screen. For questions about our referral program, please email through our
contact us
page.
How the referral program works
1.
Join our affiliate program and receive your referral link.
2.
Start Referring others using your referral link. You can refer people to us by emailing your contacts, writing a review of iGlobalSurveys on your blog, or sharing your referral link through a social network like Facebook or Twitter. You can connect to your social media accounts, use our pre-made banners, and track your traffic using our tools.
3.
Earn 50 cents every time one of your referrals complete a survey on iGlobal Surveys. The more referrals you have, the more surveys they take, the more money you make. That easy! For more information, please read our affiliate User Agreement.
Examples of possible earnings
The statistics below are based on a $0.50 payout for every survey complete.
5 Referrals who complete 3 surveys a month =
$90 / year
10 Referrals who complete 4 surveys a month =
$240 / year
50 Referrals who complete 5 surveys a month =
$1,500 / year
100 Referrals who complete 5 surveys a month =
$3,000 / year
500 Referrals who complete 5 surveys a month =
$15,000 / year
1000 Referrals who complete 5 surveys a month =
$30,000 / year